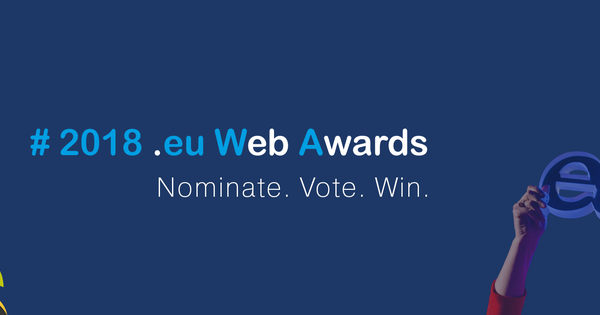 Pragmatic has been nominated in the .eu Web Awards, an online competition designed to acknowledge the best websites, using the .eu or .ею extensions, in five dynamic categories.
The goal is to enhance the visibility of innovative, beautiful and impactful websites.
Pragmatic competes in Laurels category, for websites that represent websites that represent educational institutions, charitable organizations, or pan European projects.
How can you vote?
> Visit the eu. Web Awards website
> Navigate to 'Nominees'
> Click on 'Laurels' and search for pragmatic.inosens.rs (if it's not showing up on the first page, click on 'Next')
> Move your mouse over our marketplace and click on 'vote'
About .eu Web Awards
The .eu Web Awards were created by EURid in 2014 with the goal to spotlight the aspirations and quality originating from about four million domain name holders. The annual event takes the form of an online competition where .eu and .ею domain name holders can submit their websites for a chance to win a prestigious award and media package.
The nomination and voting period will run until 1 August, so you are on time to vote. The 3 websites under each category with most votes will become the finalists, that will be revealed on 5 September. Winner will be announced at the gala on 21 November in Brussels.