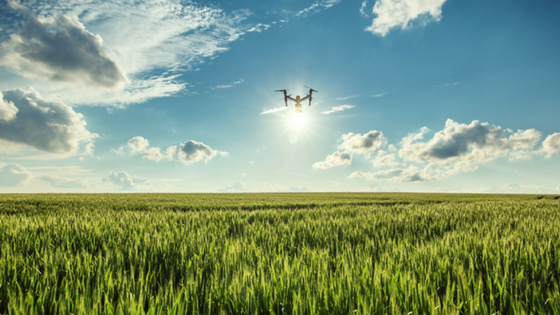 The new Marketplace PRAGMATIC is the first one-stop shop for buying and selling precision agriculture products and services, fit for any size AgTech company and farmer.
InoSens, a boutique consultancy focused on bridging the gap between ICTs and the agrifood sector, launches its online marketplace platform for connecting buyers and sellers of precision agriculture products and services. PRAGMATIC is one of three free-of-charge technology platforms developed as a part of KATANA, an EU-wide AgTech accelerator, and is the first online marketplace for precision agriculture industry.
If I were running an AgTech business, what options do I have to market my products and services?
The AgTech space is booming, with fresh players continually entering the market. To rise above the crowded field, AgTech companies need to convince the farmer to make the switch, and make sure that the farmer will see an obvious return of investment in Precision Agriculture in a relatively short timeframe. Moreover, grabbing farmers' attention, and getting the conversation started is among the most frustrating obstacles in establishing market presence for many innovative AgTech companies. PRAGMATIC is designed to act as a central hub for finding ready-to-be-tapped opportunities in the hardest-to-serve markets on Earth.
Fundamental change in conducting business
There are two distinct types of profiles on PRAGMATIC: Businesses and Farmers. The platform is similar to any other niche-specific marketplace and allows farmers to uptake new precision agriculture tech in matter of seconds. PRAGMATIC has been setup for a two-way b2f (business-to-farmer) communication, allowing both profile types to search and filter by multiple options such as by location, pricing, and more. PRAGMATIC allows businesses to display information about their specific product/service, offer customized promotions and personalized timely support, as well as, extract store analytics that fit their more complex business requirements. This is all to help them find and matchmake with that perfect customer from the farming community and spark the fundamental change in running an AgTech business.
Moreover, PRAGMATIC has developed a cost assessment tool for farmers to help them understand the expected cost of specific products and services. Farmers are now able to use this tool for free and estimate what precision agriculture will cost them based on their needs and real market values.
"PRAGMATIC is the next big thing for the entire precision agriculture space," Maja Zikic, Business Developer, InoSens, said.
"It's a strategic vehicle in our mission to support the development of innovative, tech-rich solutions for sustainable farming, and frankly, a much-needed tool for farmers, AgTech entrepreneurs, and existing businesses alike.
"Businesses can communicate with the farming community in or near real-time, and discover opportunities to commercialize their products and services well beyond their local market. Farmers, on the other hand, can express their immediate and anticipated needs so that AgTech providers can better adjust their offering to the ever-changing patterns of demand."