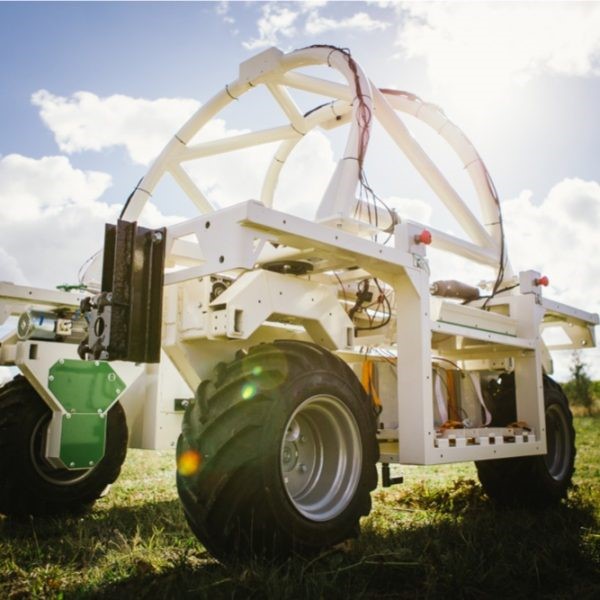 Ted, a multifunctional straddling robot for vineyards, weeds on and between rows, assisting farmers in arduous tasks.
It relies on a complex computer vision system as well as 3D cameras to guide its operations, from mechanical weeding, to mowing, leaf thinning and trimming operations, and has the ability to grasp data from different sensors.
Its autonomous nature, allows it to detect rows of vines, stakes and other obstacles. Ted works with electric power from 8 to 10 hours. The maximum speed is 4 km / h, and it can maintain a surface of 25 ha.
Ted can perform over a dozen mechanical weeding cycles during the season (as against four cycles for mechanical weeding, and two for chemical) with usage costs similar to that of other techniques.
Description
Details of your product …
Seller Information
Store Name:

Naïo Technologies

Seller:

naio-technologies
Address: 235 Rue de la Montagne Noire
31750 ESCALQUENS
France
No ratings found yet!